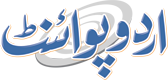 Yagana Changezi Poetry - Yagana Changezi Shayari, Urdu Ghazal, Nazam Collection

1883 - 1956 Patna
Yagana Changezi Poetry in Urdu is famous among poetry lovers. Everyone love to read Yagana Changezi Urdu Shayari. Best and vast collection of Yagana Changezi Urdu Shayari is available at UrduPoint. We update it regularly so that you don't miss any latest Yagana Changezi Poetry in Urdu.
Yagana was born in 1884 in Azeemabad now Patna, India. His family name was Mirza Fazl Ali Baig. Initially he used the pen name 'Yaas', and addressed himself as Yaas Azeemabadi, but changed it later on to 'Yagana', and became Yagana Lakhnavi (and finally Yagana Changezi). He considered himself from the Changezi Mughal lineage. He was in the sixth generation of family tree who migrated from Iran during Mughal era.
He was a bright student who won scholarships, but he could not proceed beyond the entrance examination that he passed at Calcutta University. Initially, he shifted to Matyaburj, in Calcutta, where he became the tutor of Nawab Wajid Ali Shah's grandson Mirza Muqeem and his children. The environment of Matyaburj did not suit him and he returned to Azeemabad and later shifted to Lucknow.
In 1914 Yagana's first collection of poetry was Nashtar-i-Yaas, his second collection was Aayat-i-Wijdani, which was published in 1927. In 1933 came Tarana, and in the years 1934 and 1945, the second and third edition of Aayat-i-Wijdani published. Each edition of Aayat-i-Wijdani was inflamed.
He died on 2 February 1956 after battling a long illness and loneliness in the later years of his life.