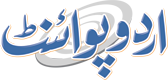 Ghulam Hamdani Mushafi Poetry - Ghulam Hamdani Mushafi Shayari, Urdu Ghazal, Nazam Collection

1751 - 1844
Ghulam Hamdani Mushafi Poetry in Urdu is famous among poetry lovers. Everyone love to read Ghulam Hamdani Mushafi Urdu Shayari. Best and vast collection of Ghulam Hamdani Mushafi Urdu Shayari is available at UrduPoint. We update it regularly so that you don't miss any latest Ghulam Hamdani Mushafi Poetry in Urdu.
Ghulam Hamdani Mushafi was born in 1751 in Akhbarpur in Amroha District. His pen name is Mashafi. Ghulam Hamdani considered being one of the masters of classical Urdu ghazal. He studied in Delhi where he began his poetry but later on migrated to Lucknow in 1783.Before his time Urdu was known as Hindvi, Hindoi, Dakni or Rekhta, Mashafi was the first person to simply call this language Urdu. He migrated to Lucknow during the reign of Asaf-ud-Daula; he was a creative writer whose ghazals are full of pathos.
There are ten collections of his poems extant today but it is believed that he used to allow others for a consideration to publish his poems under their own authorship. His personal life lacked discipline; his poetry reflects a level of sensuality. He excelled in lyrics but also composed odes and romances. He died in1844 in Lucknow.