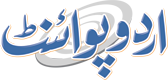 Jan Nisar Akhtar Poetry - Jan Nisar Akhtar Shayari, Urdu Ghazal, Nazam Collection

Raipur
Jan Nisar Akhtar Poetry in Urdu is famous among poetry lovers. Everyone love to read Jan Nisar Akhtar Urdu Shayari. Best and vast collection of Jan Nisar Akhtar Urdu Shayari is available at UrduPoint. We update it regularly so that you don't miss any latest Jan Nisar Akhtar Poetry in Urdu.
Jan Nisar Akhtar was born on 18 February 1914. He was an important 20th century Indian poet of Urdu ghazals and nazams. Moreover he also served as a lyricist for Bollywood. His career consists of four decades during which he worked with music composers including C. Ramchandra, O.P. Nayyar, N Dutta and Khayyam and wrote 151 songs. Notable among them were songs from his breakthrough film, AR Kardar's Yasmin (1955), Aankhon hi Aankhon Mein in Guru Dutt's CID (1956), Yeh dil aur unki nigahon ke saaye in Prem Parbat (1974) and Aaja re in Noorie (1979) and his last song, Ae Dil-e-naadaan, in Kamal Amrohi's Razia Sultan (1983).
He was awarded the 1976 Sahitya Akademi Award in Urdu by Sahitya Akademi, India's National Academy of Letters. He died on 19 August 1976.
Khamosh Awaz
Khak-e-dil, Publisher: Nagara Tabaat, 1973.
Hindustan Hamara, Volume 1 & 2. 1965, 1974.
Pichhle Peher.
GHAR AANGAN.
Harf-e-ashna: Khatut(Letters)