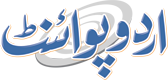 Munir Niazi Poetry - Munir Niazi Shayari, Urdu Ghazal, Nazam Collection

1928 - 2006 Hoshiarpur
Munir Niazi Poetry in Urdu is famous among poetry lovers. Everyone love to read Muneer Niazi Poetry in urdu. Best and vast collection of Muneer Niazi Shayari in urdu is available at UrduPoint. We update it regularly so that you don't miss any latest Munir Niazi Shayari in Urdu.
Munir Niazi Poetry
Munir Ahmad Niazi was a famous poet of Urdu and Punjabi language. He was born in the Pathan village of Khanpur on 9 April 1928. He started his education career in Khanpur. In 1947, he migrated from India to Sahiwal, Pakistan, and started his education journey again. He passed his matriculation from Sahiwal. He got an FA and BA degree from Sadiq Egerton College, Bahawalpur, and Dyal Singh College Lahore.
In 1949, after his bachelor's degree, he started writing poetry in the weekly magazine "Seven Colors". Few lines of his poetry were used in Pakistani film songs. These film's songs were super hits at that time. In 1960 he started his career as a songwriter in Pakistani films. Many songs are very famous, for example, "Os bewafa ka shehar hai or hm hain dosto" and "Shaheed". Munir Niazi Ahmad also wrote poetry in the Punjabi language. He also wrote articles and poetry in newspapers, magazines.
Minor Ahmad Niazi founded the "Al Misal" institute of publication. He also worked with Pakistan Television.
Famous publications
He wrote amazing and mind-blowing poetry in a very different style. His poetry includes every taste, like nostalgia and romance.
Suhail Safdar translated and published Munir Ahmad Niazi's poetry in English in 1996.
Urdu publications
Following are the Urdu publications of Munir Niazi.
Taiz Hawa Or Tanha Phool
Jungle Mein Dhanak
Dushmanoon Kai Darmiyan Sham
Mah-e-Munir
Punjabi publications
Following are the Punjabi publications of Munir Niazi.
Safar Di Raat
Char Chup Cheezan
Rasta Dassan Walay Tarey
Famous songs
Munir Niazi wrote many songs, but few popular songs are following:
Jis Ne Mere Dil Ko Dard Diya
Jaa Apni Hasraton Pe Aansoo Baha Ke Sau Jaa
Uss Bewafa Ka Shehar Hai Aur Hum Hain Dosto
Kaisay Kaisay Loag Hamare Jee Ko Jalanay Aa Jaatain Hain
Zinda Rahein Tau Kaya Hai Jau Mar Jaaen Hum Tau Kaya
Achievements
Munir Niazi received the following two awards from the president of Pakistan.
Pride of Performance in 1992
Sitara-e-Imtiaz in 2005
Death
Munir Ahmad Niazi died in Lahore on 26 December 2006 cause of respiratory disease. "Yadein" and "Munir Niazi ki Baten" two books were launched and awarded him at PILAC (Punjab Institute of Language and Art Culture) on his birth anniversary. "Munir Niazi ki Baten" book has a brief introduction of Munir Ahmad Niazi.