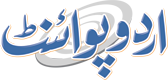 Rehman Baba Friendship Poetry - Best Urdu Rehman Baba Friendship Shayari Collection

1653 - 1709 Peshawar
Rehman Baba Friendship Poetry - Read Rehman Baba Friendship Shayari in Urdu language. Rehman Baba writes the best Friendship Poetry that people like to share with their friends. At UrduPoint, you can read the latest and updated collection of Rehman Baba Friendship Poetry.
Rehman Baba Friendship Poetry
Friendship is more like a treasure to almost everyone who shares a strong bond with someone close to him or her. No one in the world can deny the facts of Friendships. The Rehman Baba friendship Shayari allows the readers to cherish the feelings of trust, dedication, and commitment.
Now you can share the best Rehman Baba friendship poetry with your best friends so that you can make their day. With this Shayari, now you can share and express your inner feelings with your best friends.
This section is dedicated to Rehman Baba Friendship Poetry in Urdu. A huge number of poems in the below list of Rehman Baba Friendship Shayari in Urdu are entirely dedicated to Friendship. These poems allow the readers to read these perfect verses of the Shayari of Rehman Baba at the UrduPoint.
With this being said, now you have the privilege of sharing and communicating these perfect poems and verses of Rehman Baba to your friends with a single touch.