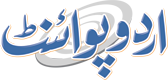 Mustafa Zaidi Poetry - Mustafa Zaidi Shayari, Urdu Ghazal, Nazam Collection

1930 - 1970 Allahabad
Mustafa Zaidi Poetry in Urdu is famous among poetry lovers. Everyone love to read Mustafa Zaidi Urdu Shayari. Best and vast collection of Mustafa Zaidi Urdu Shayari is available at UrduPoint. We update it regularly so that you don't miss any latest Mustafa Zaidi Poetry in Urdu.
Mustafa Zaidi (1930–1970) was a progressive Urdu poet. He studied from Allahabad University, where he was 1 year junior to Ibn-e-Safi and Mohammad Uzair. Mustafa Zaidi was a poet from Pakistan who wrote ghazals and nazms. He was born in India and was known as Tegh Allahabadi. He later migrated to Pakistan where came to be known as Mustafa Zaidi. Zaidi was married to a German woman. He was employed with the Pakistan Civil Services and was dismissed later. In 1970, he was found dead in Karachi along with a un-consciuous woman with whom he was believed to have an affair. It is widely believed that both may have attempted suicide by ingesting poison; however it is yet to be ascertained. Zaidi's famous contemporaries were Nasir Kazmi, also a poet who was born in India but spent his poetic life in Lahore, Pakistan. Inhin paththaron pe chalke agar aasako to aao mere ghar ke raaste mein koi kehkashan nahi hai (Come, if you can walk on the the stones-ridden path to my house For there is no galaxy on the way which leads to my house). His published works include:
Zangeerein (1949)
Roshni (1950)
Shehr-e-Azar (City of Idol Worshippers) (1958)
MaujMeriSadafSadaf (1960)
Gareban (1964)
Qaba-e-Saaz (1967)
Koh-e-Nida (1971) (published posthumously)
He wrote with the Pen name of Tegh Allahbadi. His work reflected his interest in the genre of Nazms and Ghazals. The Notable awards Mustafa zaidi received Tamghia-e-Quaid-e-Azam.