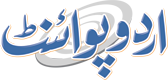 Nasir Kazmi Poetry - Nasir Kazmi Shayari, Urdu Ghazal, Nazam Collection

1925 - 1972 Ambala
Nasir Kazmi Poetry in Urdu is famous among poetry lovers. Everyone love to read Nasir Kazmi Urdu Shayari. Best and vast collection of Nasir Kazmi Urdu Shayari is available at UrduPoint. We update it regularly so that you don't miss any latest Nasir Kazmi Poetry in Urdu.
Nasir Kazmi Poetry
Syed Nasir Kazmi was a well-known poet from Pakistan. He was born in British India and then moved to Pakistan after the partition. He was a poet as well as a staff editor and a journalist. His poetry continues to be telecasted on Pakistan television (PTV) and many other TV shows. Nasir Kazmi's poetry is equally famous in Pakistan and India because of the easy wording and simple meaning behind the poetry for people to understand it easily.
His use of simple words in his poetry, such as hand, Raat, barish, Mausam, Yaad, Tanhai, etc., makes him a simple yet detailed poet. He is famous for implying a short verse style in Urdu poetry. His collection of poetry is known as Mir Jadeed. It is said to be the best and the most sought-after expression of human emotions.
Nasir Kazmi has spent almost 47 years wandering in the deserted streets, telling different interesting tales and stories at night. His poetry is also a combination of the essence of these nights. As his style of poetry talks about human emotions, we can all relate to his poetry and express our inner feelings.
Nasir Kazmi's poetry is very famous on social media and easily available in 2 or 4 lines of poetry. Many online websites provide us with both Urdu and English poetry by Nasir Kazmi.
Poetic career
His first collection of poems was 'Berg E Ne' It got published in 1954 and became much popular from when it was released. After the first book's success, his next collection of poems got the same popularity and name that it deserved. His essays were also very famous among Urdu literature fans and were also critically acclaimed by many pro-lovers.
Nasir Kazmi witnessed the partition of the subcontinent and the sorrows and sufferings of every soul. He also portrayed the formation of Pakistan in some of his poetic pieces. He included a poem about the fall of Dhaka in 1971. Nasir Kazmi marks the history of Pakistan during partition time and even after that through his poetry.
Collection of poetry
Nasir Kazmi's first collection of poems was published in 1954. After that, he wrote many books on poetry such as 'Pehli Baarish', 'Nishat-e-Khwab', 'Diwan', and 'Sur ki Chhaya'. His famous collection of essays Khushk Chashmay key Kinaray was also received well by the audience.
Some of the works mentioned above were based on ghazals. In some of these poetic pieces, he has portrayed the natural beauty of Pakistan, specifically the east area of Pakistan. The cultural heritage such as landscape, rivers, beaches, boats, fisherman's song, fields, and narration of cold nights is portrayed well in a ravishing manner.
He has given birth to the idea of half existence through his poetry. He also used personification as a connecting tool with the audience to personify the beauty of a specific scenery. Nasir Kazmi has represented the shadows of human emotions and the fall of Pakistan during the partition and the separation of Dhaka.
His famous lifetime works of poetry are given below
Berg-i-Nai (1952)
Deewaan (1972)
Pehli Baarish (1975)
Hijr Ki Raat Ka Sitara
Nishat-i-Khwab (1977)
Woh Tera Shaair, Woh Tera Nasir
Style of Nasir Kazmi's poetry
Nasir Kazmi made use of the short verse style of poetry. There were not many who have used personification in their poetry to associate with someone special. Nasir Kazmi personified every aspect of nature very beautifully through his poetry. Other than poems, his ghazals and essays were also quite famous Urdu literature lovers.
Sad poetry
Nasir Kazmi was a well-known poet who went through the time of partition. He has experienced the pain and sorrow of the people who have parted with their loved ones. This is a major reason why his poetry seems sad sometimes. It also looks like he personifies the aspects of nature to his beloved which sounds sad to the audience.