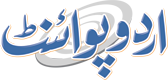 Shakeeb Jalali Poetry - Shakeeb Jalali Shayari, Urdu Ghazal, Nazam Collection

1934 - 1966 Aligarh
Shakeeb Jalali Poetry in Urdu is famous among poetry lovers. Everyone love to read Shakeeb Jalali Urdu Shayari. Best and vast collection of Shakeeb Jalali Urdu Shayari is available at UrduPoint. We update it regularly so that you don't miss any latest Shakeeb Jalali Poetry in Urdu.
Shakeeb Jalali was born on October 1, 1934. He was a Pakistani Urdu poet.ShakebJalali's real name was Syed Hassan Rizvi. His ancestors were from a small town, Saddat Jalali, near Aligarh, India. His life as a poet began in 1947 (when he was only 15 years old). His poetry work was published after his death: Rooshni Ay Rooshni in 1972 by Maktaba-e-Fanoon and several additions by Mavara Publications and Kuliyat e Shakeb Jalali in 2004 by Sang-e-Meel Publications, Lahore. Shakeeb Jalali died on November 12, 1966.
Jalali's Famous Poems in Urdu
"kam-tarnajaane"
"gale mila na kabhi"
"main shakh say ura tha sitaroon kee aas main"
"kinaraa yaa bkhara khud say kah raha ha koyee"
"yadain hain apna dil kee ahla safar kay sath"