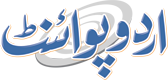 Daagh, Urdu Ghazal By Azeez Belgaumi
Daagh is a famous Urdu Ghazal written by a famous poet, Azeez Belgaumi. Daagh comes under the Sad, Heart Broken category of Urdu Ghazal. You can read Daagh on this page of UrduPoint.
داغ
عزیز بلگامی
منزلِ مقصود پر ہیں اپنی رُسوائی کے داغ
ساتھ ہم لے کر گئے تھے، آبلہ پائی کے داغ
جن کو تم شعر و سخن کی کہکشاں کہتے رہے
اصل میں قرطاس پر تھے، خامہ فرسائی کے داغ
کچھ نظر آتا نہیں، کچھ بھی نظر آتا نہیں
ان کے چہروں پر اُبھر آئے ہیں بینائی کے داغ
مجھ کو خود اپنے ہی بل پر کام کرنا آ گیا
پیٹھ پر تھے ثبت میری، ہمت افزائی کے داغ
جھوٹ کے دامانِ ابیض پر ہوئے ہیں جو نثار
ناپسندیدہ ہیں اُن لوگوں کو، سچائی کے داغ
فتنہ جُو دانشوروں نے کر دیا پاگل ہمیں
ذہن پر اُبھرے ہوئے ہیں اِن کی دانائی کے داغ
ڈھونڈتا پھرتا ہے یاروں کی رفاقت کو عزیز
مضطرب کرنے لگے ہیں اُس کو تنہائی کے داغ
عزیز بلگامی
© UrduPoint.com
All Rights Reserved
Related Azeez Belgaumi Poetry
You can read Daagh written by Azeez Belgaumi at UrduPoint. Daagh is one of the masterpieces written by Azeez Belgaumi. You can also find the complete poetry collection of Azeez Belgaumi by clicking on the button 'Read Complete Poetry Collection of Azeez Belgaumi' above.
Daagh is a widely read Urdu Ghazal. If you like Daagh, you will also like to read other famous Urdu Ghazal.
You can also read Sad Poetry, If you want to read more poems. We hope you will like the vast collection of poetry at UrduPoint; remember to share it with others.