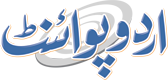 NA-21 National Assembly Mardan-ll - Results in 2013 General Election
In 2013 General National Assembly Election, Capt R Muhammad Safdar from Pakistan Muslim League (N) was elected as Member National Assembly MNA, and got 91013 votes, the second runner up was Liaq Muhammad Khan from Jamiat Ulama-e-islam (F) who got 43342 votes. 9 candidates from different political parties & independent candidates contested in the election.
In Election 2013, there were total 392364 voters registered in NA-21, out of which 177071 votes were polled out, 172537 votes were valid and 5660 votes were rejected. The total percentage of valid votes was 45.13 % for NA-21 constituency of National Assembly.
You can get complete result of every candidate, including party affiliation, political symbol and number of votes received, also party position of NA-21 Halqa is given for reference.
Voting Statistics of Constituency NA-21
| | |
| --- | --- |
| Vote Registered | 392364 |
| Vote Polled | 177071 |
| Valid Votes | 172537 |
| Rejected Votes | 5660 |
| Percentage of Votes Polled | 45.13 % |
Voting Summary of Constituency NA-21
More Constituencies of National Assembly (NA) in 2013 Election
NA-214
NA-161
NA-147
NA-5
NA-26
NA-102
NA-207
NA-54
NA-72
NA-84
NA-208
NA-23
NA-206
NA-187
NA-236
NA-177
NA-213
NA-242
NA-145
NA-192
NA-222
NA-142
NA-77
NA-141
NA-230
NA-98
NA-2
NA-261
NA-209
NA-67
NA-41
NA-226
NA-56
NA-247
NA-114
NA-233
NA-117
NA-132
NA-68
NA-109
NA-43
NA-143
Elections in Pakistan
General Election 2018
General Election 2013
General Election 2008
2013 Election Results By Constituency Type

National Assembly Election 2013

Punjab Election - 2013

Khyber Pakhtunkhawah Election - 2013

Sindh Election - 2013

Balochistan Election - 2013
Party Position in 2013 Elections

Pakistan Muslim League (N)

Pakistan Tehreek-e-insaf

Pakistan Peoples Party Parliamentarians

Muttahida Qaumi Movement Pakistan

Pakistan Muslim League

Jamiat Ulama-e-islam (F)

Awami National Party

Jamaat-e-islami Pakistan

Jamiat Ulama-e-islam (S)

Pakistan Awami Tehreek
List of Assemblies

National Assembly

Punjab Assembly

Sindh Assembly

Khyber Pakhtunkhwa Assembly

Balochistan Assembly